Catering
We're good at what we do. We promise. If good isn't good enough, how about outstanding? If we're going to go beyond your expectations, first we should establish some of the things you expect. The food should be delicious, the event should run smoothly. The price should be reasonable, the staff professional and the service timely.
Lavishly Dunn
Lavishly Dunn is based on the South Shore of Massachusetts.We travel all over New England, from Cape Cod to Boston and beyond. Through extensive training, experience, and the owners' sharp eye for every last detail, the staff at Lavishly Dunn will bring you wonderful food, breathtaking presentation, and flawless service to make you the perfect host and your event a success.

Lavishly Dunn operates The Art Kitchen at The Fuller Craft Museum In Brockton, Mass. Please come in and discover the wonderful views on Porter's Pond while enjoying your lunch in the Cafe! Spring is right around the corner and the patio will be open soon!!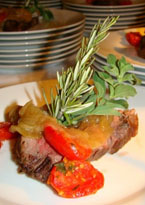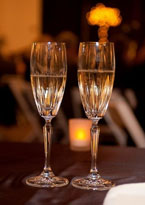 Eat Your Heart Out Catering
Eat Your Heart Out Catering is ready to create the perfect event for you and your guests.  We are happy to help you with everything from setting the tables and every detail in between.  We will be glad to help you find the perfect venue and work with you to make sure your day runs smoothly and is a wonderful success.  With years of experience in creating menus for every need and budget, Chef Sean Dailey and his team will work with you to design an event that you and your guests will talk about long after it is over.

Chef Sean Dailey, Head Chef and Owner of Eat Your Heart Out Catering, based out of Falmouth, Ma. received his culinary training from famed Johnson and Wales University.  In addition to his extensive experience in Corporate and Wedding Catering, he has been a private chef for over 15 years.  He has provided private chef services for such prestigious clientele as the President/CEO of the Historical Society of Italy, celebrity Carly Simon and for several exclusive clients on a private yacht chartered out of the Bahamas.  His expertise and culinary experiences have also brought him to the Boston area where he worked at Chez Henri in famed historical Cambridge Square and The Charles.
His company, Eat Your Heart Out Catering has been in business for over seven years, executing corporate events and weddings on Cape Cod and The Islands.  He is a member of The Better Business Bureau, The Falmouth Chamber of Commerce and Plymouth Chamber of Commerce and several other organizations. He has won the coveted award from WMVY radion station for "Best Chili on The Cape and The Islands" and holds preferred catering status for several exclusive estates on Cape Cod.

With his customized and creative menus, he has mastered the ability to offer superior and exquisite cuisine to please any palate.  His award winning menus, combined with his focus on client service, has earned him an outstanding reputation and respect in the event industry to include both professionals and repeat clientele.  Eat Your Heart Out Catering will have your guests "eating their hearts out"!


Leslie Manning Events Blog
Leslie-Manning Events in Bridal Guide May/June 2009 - 27 May 2009, 4:04 pm
This issue has been circulating for some weeks now and I've been giving them out as gifts to potential clients, but now it's online at Bridal Guide.com for those who would think twice about shelling out $5.00 for a magazine. I had fun with this assignment: planning a wedding reception for $5,000. I had two color schemes. The one featured in the article and another that was chocolate, emerald
Read More